Love Blooms fysieke kunstwerk | Love Blooms physical artwork
Het leek mij zo bijzonder om ook alle draden van de afzonderlijke bloemen met elkaar te verbinden. Om een kunstwerk te maken waarbij alle bloemen met elkaar waren verbonden. Voor mijn werkschouw aan het einde van het semester heb ik in juni dit ook daadwerkelijk gedaan. Ik wil jullie het resultaat hiervan graag nog laten zien.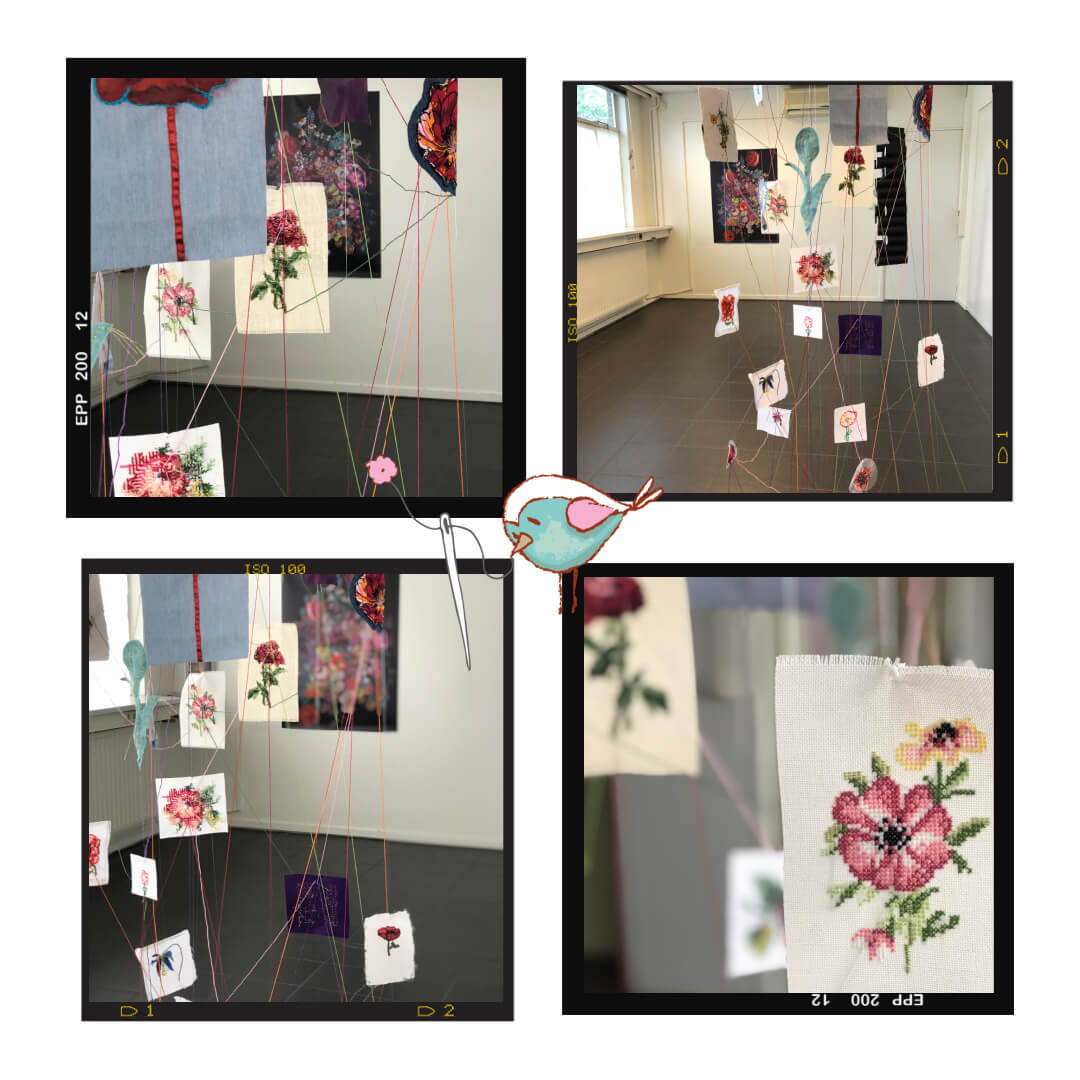 It seemed so special to me to also connect all the threads of the individual flowers. To create a work of art where all the flowers were connected. I actually did this in June for my work assessment at the end of the semester. I would like to show you the result of this.