Keer terug naar de blog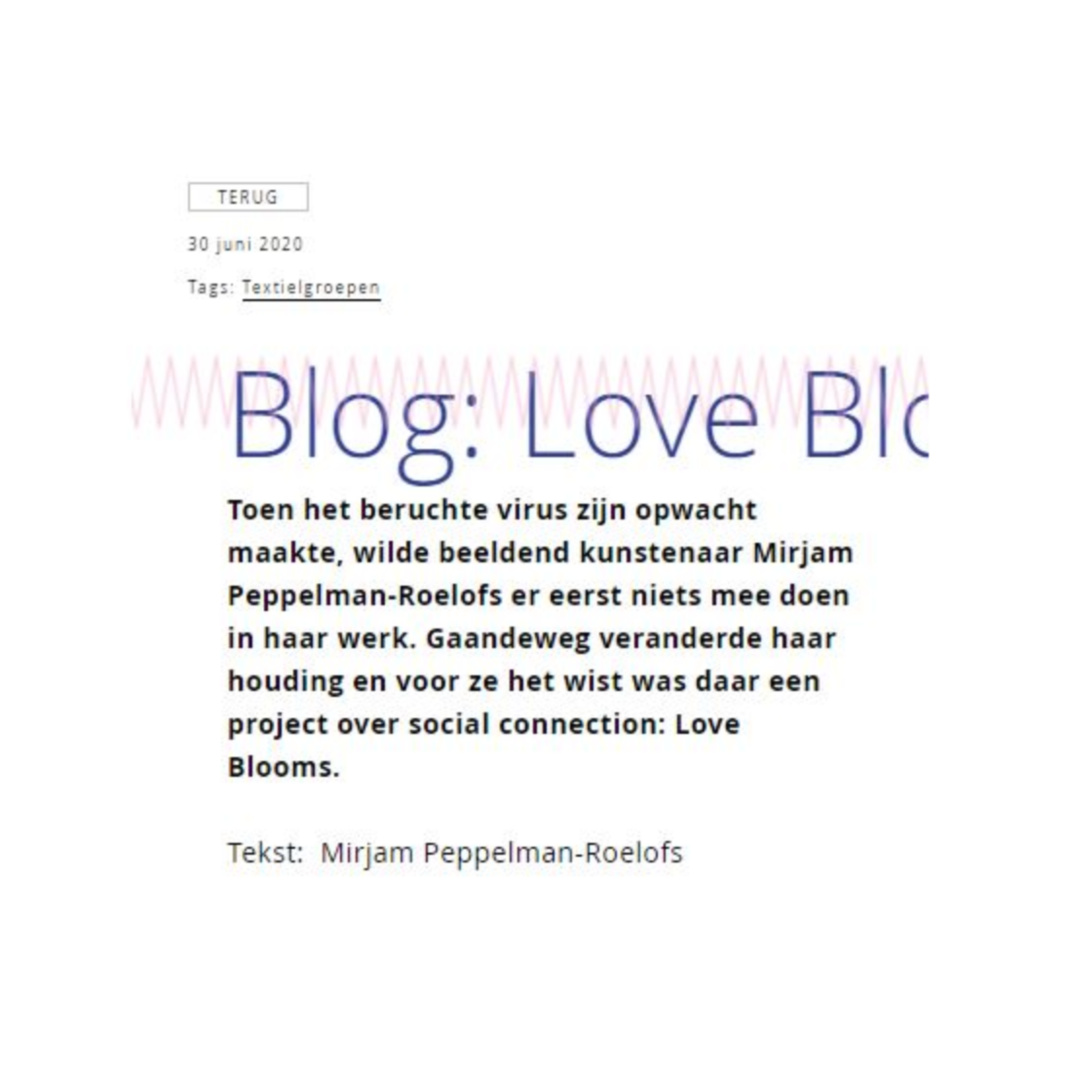 TxP heeft een blog geplaatst waarin terug gekeken wordt op het kunstproject Love Blooms.
Lees meer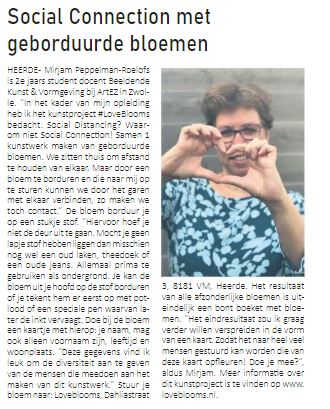 Lokaal in de media De Schaapskooi | In the local media
Lees meer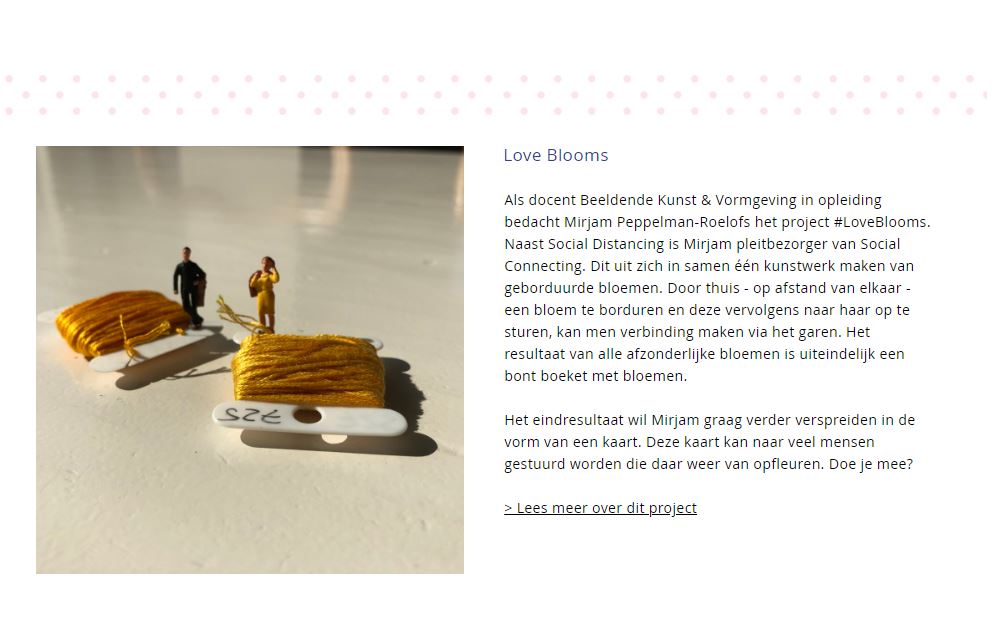 De 1e keer in de media met mijn kunstproject. | The 1st time in the media with my art project.
Lees meer